About Stephan Dekker
Abstract:
Stephan has been working in the IT industry for 15+ years, starting developing embedded soft- and hardware before moving on to business applications. He has a passion for process improvements and has implemented process improvement frameworks several times at enterprise organisations.

Leading teams either as a project manager, technical project lead or as an agile coach is something he does intuitively. His comfort zone is using Microsoft Tooling and frameworks to deliver high quality software, but other languages, operating systems and frameworks are within his capabilities.

He successfully delivered several high profile projects, including one that Microsoft published a case study about, he organised a Silverlight Codecamp with people attending from across the globe and now leads the Global ALM Community.

Stephan has a wife and daughter which he loves to spend time with when he is not geeking away behind the laptop, sailing, riding his motorbike or renovating the house.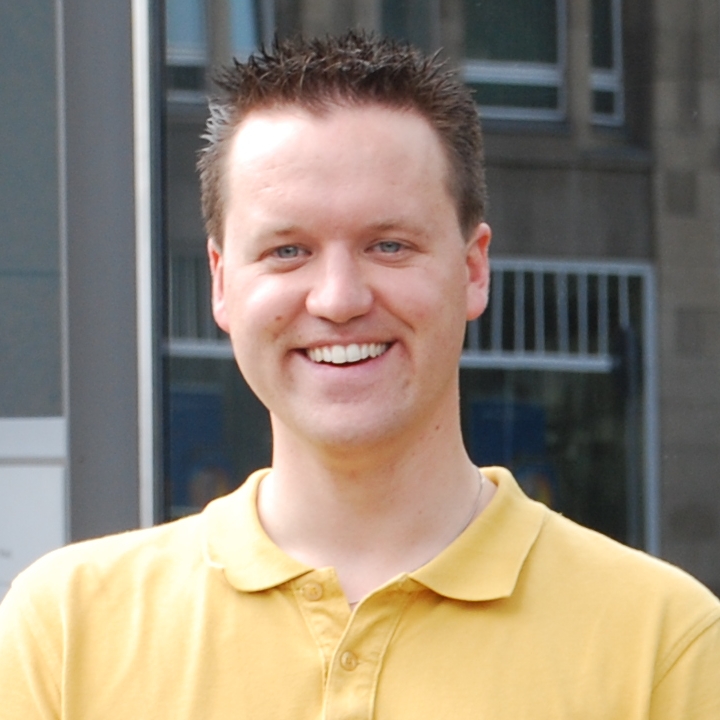 Stephan's ability to connect with people has been a consistent thread in his life. At University, this ability enabled him to become the president of the student association within only six months and build up this volunteering based organisation from 100 to 900 members over the course of two and a half years. During his tenure, he received the highest recognition, 'Member of Honour'.
After his college graduation, Stephan accepted an offer on the back of his training period at the Free University (VU), Faculty of Psychology and Paediatrics in Amsterdam. He worked there as a Scientific Programmer', building hard and software for scientific research and data analysis. In this role, he once again used his engagement skills to introduce a process improvement group, which made many structural changes to the organisation.
After some years, his ambition outgrew the technical department and Stephan joined LogicaCMG to take on bigger challenges as a consultant. In his first project, Stephan went above and beyond his original goal by, instead of just giving support to sub-contractors, setting up an entire call centre to support all customer queries for the rollout of a particular product. Management noticed his leadership capabilities and his next project was senior developer in a 4-person project. The financial result of that project was significant enough to be mentioned on the business unit's financial year report.
His passion still lies with process improvements, so when he gets the opportunity to lead the internal Microsoft technology community, he happily accepts. This also gives him a seat in the company's cross-competency forum (SEPG), which directs the software delivery practices used by 1500+ of employees at LogicaCMG.
Stephan relocates to Australia in (fill in year) with his wife, Arina. They met through a mutual friend, and after hitting it off, decide to go ahead with Arina's plans to move to Australia. After selling their properties and saying farewell to friends and family, they embark on their new adventure. The two months following the move is taken up by traveling the east coast of Australia. This is a life-changing period in his life. Not having any commitments to employers, and things such as a mortgage and insurances having total freedom give him the time to rethink his direction and priorities in life. Stephan ultimately decides again to pursue a professional career in IT.
Stephan joins NAB where he works on the latest technology, delivering a very successful project that eventually leads to Microsoft writing a case study. Timing couldn't be better when an opportunity arrives to 'sell' his knowledge on process improvements; he grabs it wholeheartedly and joins the 'Business Performance' business unit. Over the next two years, Stephan will implement internal process improvement communities, lift up engagement to a 30% participation rate and shift the culture of the 550-person,, conservative-minded, organisation to focus on improvements and introduce a peer training system (Peer2Peer).
Currently, Stephan continues to build on his early foundations of working with people and specialises in implementing process improvements within organisations. National Australia Bank (one of the top 20 in the world) is one of them.
With his technical knowledge, Stephan is able to organise a CodeCamp weekend, where 150 people attended from around Australia and Europe. The keynote speakers included the former Silverlight product manager from Microsoft in Redmond.
Taking these process improvement initiatives one step further, he now spends much of his time setting up an IT process improvement community that spans multiple companies and multiple geographical locations. Its goal is to deliver the equivalent of Wikipedia for IT Standards and Processes that most companies would like to follow, sharing those IT Best Practices between their On-Premise instance and the instance maintained by ALM Communities world wide.